James M. Benson
PRESIDENT AND CHIEF EXECUTIVE OFFICER, BENSON BOTSFORD, LLC
James M. Benson currently serves as President and CEO of Benson Botsford and sits on the Board of Directors of ValMark Financial Group. Mr. Benson is the former President and Chief Executive Officer of John Hancock Life Insurance Company and co-author of the bestselling book, 22 Keys To Sales Success. Prior to joining Hancock in 2002, Mr. Benson was President of MetLife's Individual Business enterprise, which manufactures and distributes insurance and investment products.
During his tenure at the Met Companies, he was Chairman, President and Chief Executive Officer of Boston-based New England Financial as well as Chairman, President and Chief Executive Officer of GenAmerica Financial Corporation. Before joining the Met Companies in 1997, he held the dual position of President and Chief Operating Officer of Equitable Companies, Inc., and was Chief Executive Officer of its flagship life insurance operation, Equitable Life Assurance Society.
Mr. Benson began his career in the life insurance business with Pacific Life. He later served as one of the partners of the MCG-LA (now Mullin Consulting), developing insurance programs for some of America's largest corporations. He is the former director and a long-term member of AALU, as well as a Life and Qualifying member of MDRT.
Mr. Benson graduated from the University of Illinois with a B.A. in Economics and earned an M.B.A. from the University of Southern California. He serves on several boards, including the University of Illinois Foundation and The American College Endowment Foundation. In addition, he is Founder and Chairman of World T.E.A.M. Sports, an organization dedicated to providing opportunities through sports activities for people with disabilities.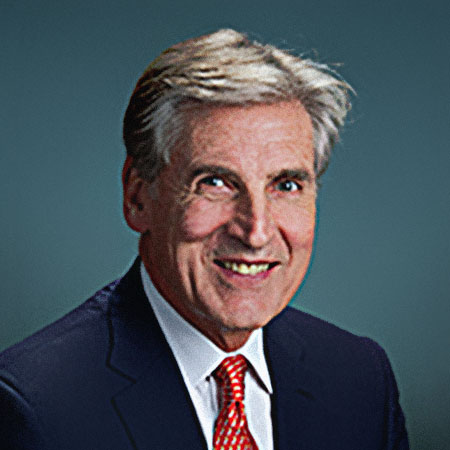 Securities offered through Valmark Securities, Inc. Member FINRA/SIPC. Investment advisory services offered through Valmark Advisers, Inc., a SEC Registered Investment Advisor.
130 Springside Drive, Akron, Ohio 44333. (800) 765-5201. FINRA | SEC | SIPC |MSRB  |  ©2023 Valmark Financial Group | All rights reserved.