Lawrence J. Rybka, JD, CFP®
CHAIRMAN AND CHIEF EXECUTIVE OFFICER, VALMARK FINANCIAL
G

ROUP

Larry J. Rybka joined Valmark in 1987 and became President and Chief Executive Officer twelve years later in 1999. In 2019, Larry became Chairman and Chief Executive Officer of Valmark. Under his leadership, the company has experienced revenue growth of 15 times. Larry's tenure at Valmark has been marked by working with advisors in creating innovative solutions to better serve clients and proactively anticipating difficult regulatory challenges impacting how these services are delivered.

Larry's industry leadership includes terms on the Boards of AALU, the MDRT Foundation and the University of Akron Foundation. He has also served as the Chair for various committees in the industry, including twice as the AALU Chair of the Regulatory Reform Committee and CFP Board of Examiners. His industry advocacy is also evidenced by testimony before legislative bodies and lobbying on behalf of advisors with FINRA, SEC and several state Insurance Commissioners.

Larry is a noted speaker and author and his articles have been published in numerous industry journals. Two of his articles were recognized with industry awards: the Journal of the American Society of CLU and ChFC's Author Award as well as the CFP Board's Article Award. He is also co-author of one of the CCH Tools and Techniques Books with Steven Leimberg.

Larry is credited locally with working alongside the University of Akron to create one of the first CFP programs within the Finance Department at the University of Akron's College of Business. Over the years, Larry and Valmark have worked closely with the University of Akron to improve and grow the program. Valmark has been rewarded for that effort with 38 professionals joining Valmark's internal team from the program.

Larry earned his Bachelor's degree in Finance from the University of Akron, graduating with Honors, and his Juris Doctorate from Wake Forest University.

Larry and his wife, Wendy, reside in the Akron area with their four children.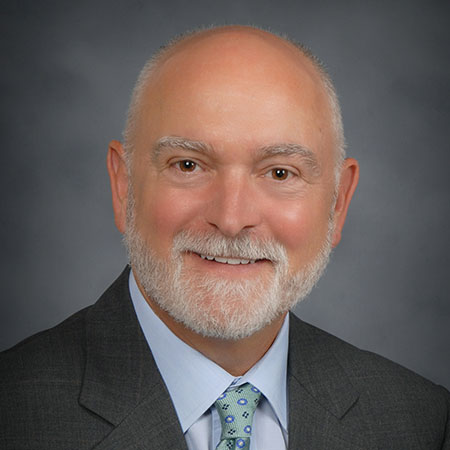 Securities offered through Valmark Securities, Inc. Member FINRA/SIPC. Investment advisory services offered through Valmark Advisers, Inc., a SEC Registered Investment Advisor.
130 Springside Drive, Akron, Ohio 44333. (800) 765-5201. FINRA | SEC | SIPC |MSRB  |  ©2023 Valmark Financial Group | All rights reserved.