Roger D. Emerson
FOUNDER AND PARTNER, EMERSON THOMSON BENNETT, LLC.
Roger Emerson is a Founder and Partner at Emerson Thomson Bennett, LLC and a registered US Patent Attorney. Roger earned his Bachelors of Science in Mechanical Engineering from The University of Akron in 1981 and attended Case Western Reserve University from 1982-1983, where he received his MBA. In 1987, he earned a Juris Doctorate from The University of Akron School of Law. Roger was a mechanical engineer for ten years at The Goodyear Tire and Rubber Company where his responsibilities included plant construction, machine design, process engineering and product design. Roger also worked as an associate for a Cleveland intellectual property boutique and as an in-house corporate attorney for The Goodyear Tire & Rubber Company. He founded the firm now known as Emerson Thomson Bennett, LLC, which has won a business growth award, the Weatherhead 100.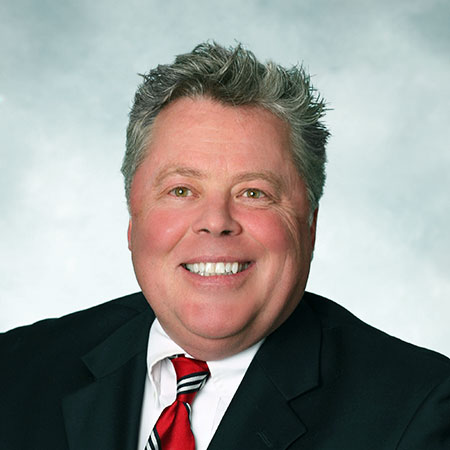 Securities offered through Valmark Securities, Inc. Member FINRA/SIPC. Investment advisory services offered through Valmark Advisers, Inc., a SEC Registered Investment Advisor.
130 Springside Drive, Akron, Ohio 44333. (800) 765-5201. FINRA | SEC | SIPC |MSRB  |  ©2023 Valmark Financial Group | All rights reserved.